CORPORATE DESIGN FOR THE DAIMLER GROUP
I am working for Daimler since 2002 and have been in charge for three major changes in the corporate design. Together with the team at the design agency Realgestalt, I have been developing and implementing the corporate brands in 2002, 2007 and 2015.
The Daimler Logo
The corporate logotype was developed in cooperation with the type studio Underware.
The Daimler Brands
Besides the Daimler corporate brand, I have been involved in the brand design of various Daimler companies, e.g. I did the branding for Maybach and Daimler Financial Services and have been involved in the Mercedes and smart branding processes.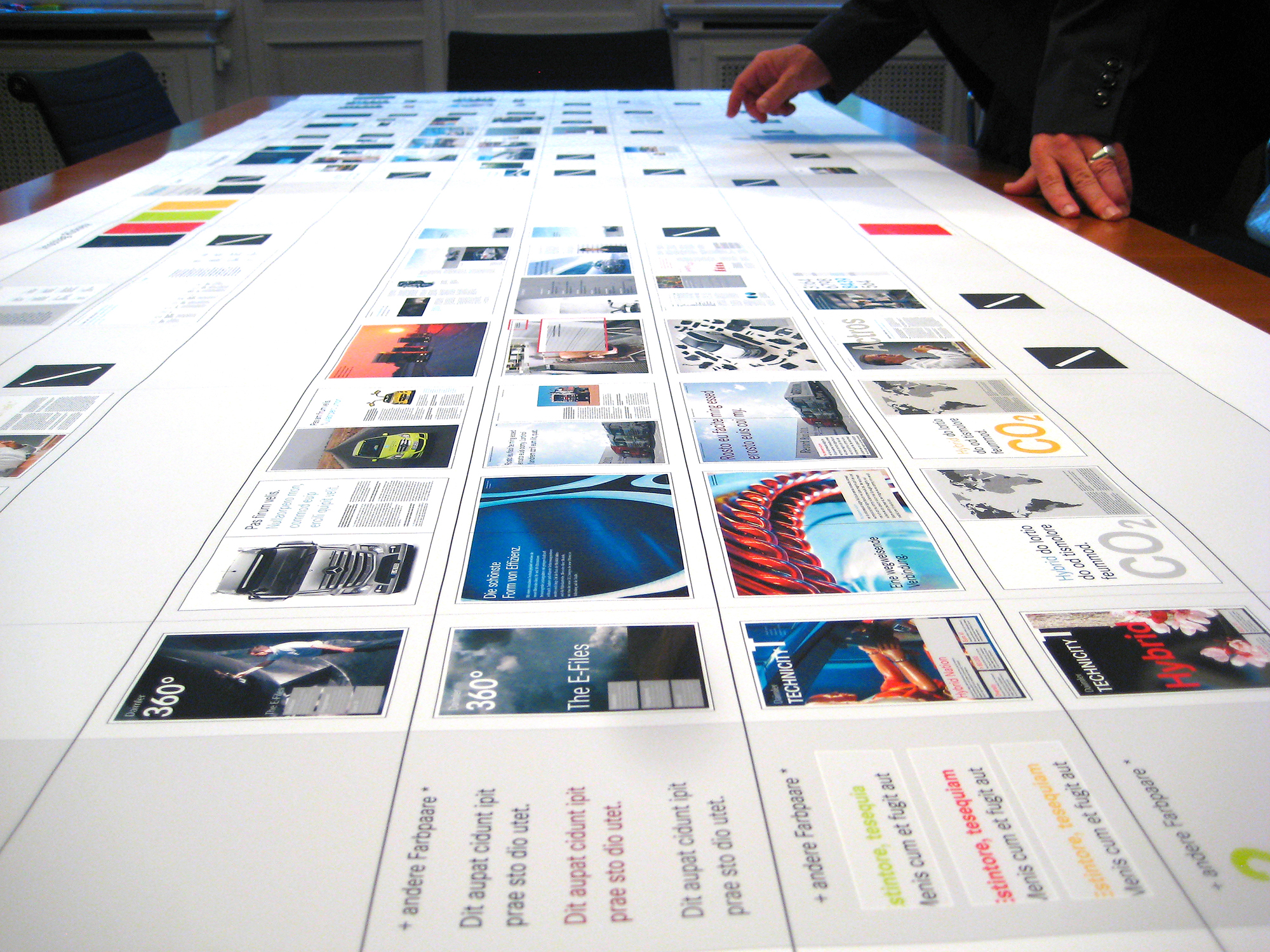 WORKSHOPS AND IMPLEMENTATION
Online-styleguides help to communicate the design regulations worldwide. From time to time we have to control the produced applications. In an ongoing process styleguides are modified and extended according to the demands of the markets.