The Norbulingka Institute is a registered trust, under the chairmanship of His Holiness the Dalai Lama. It is situated in Dharamsala, India and more than 300 mainly Tibetan people are working, studying and living here. Norbulingka offers woldleading quality and knowledge in the field of traditional Tibetan arts and literary studies. Preserving Tibetan culture is the main focus of the Institute.
After ten years of existence and the background of an increasing international approach, this seemed to be the time to think about the brand and marketing strategies. I worked on the brand strategy as well as the corporate design and communicated it in design workshops at the Norbulingka compound.
Typeface design
The Norbulingka typeface was designed in reference to the Tibetan calligraphy style and also meeting modern requirements (such as the digital use of fonts).
Workshop
Together with the Norbulingka team I did an evaluation of the existing brand. This was the base for the development of a new Corporate Design. Then I organized workshops in India and trained the staff.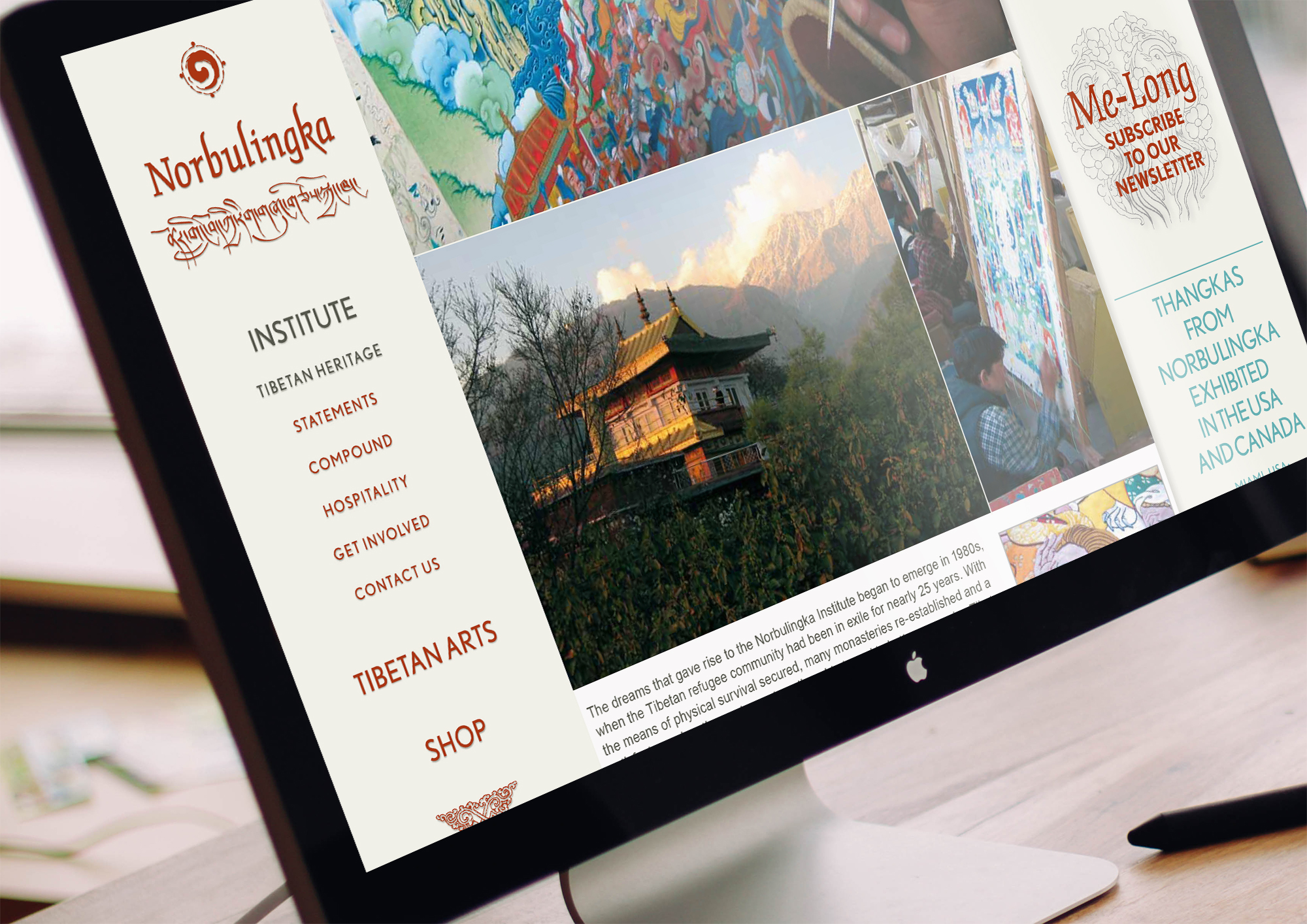 WEBSHOP
I designed the first webshop for Norbulingka, took care of its implementation and I trained the team in India to work with the content management system.