Between 1999 and 2000 I have been involved in establishing and designing the Tibet Museum and its first exhibition "A Long Look Homeward". Located in Dharamsala, India, it is the first museum on political Tibetan history and situated right next door of the Dalai Lama's residence. Together with my project partner, Michael Ginguld, and a team of helpers, my task was concept, design and production of basically everything you can see. The Museum was inaugurated by His Holiness the Dalai Lama in April 2000.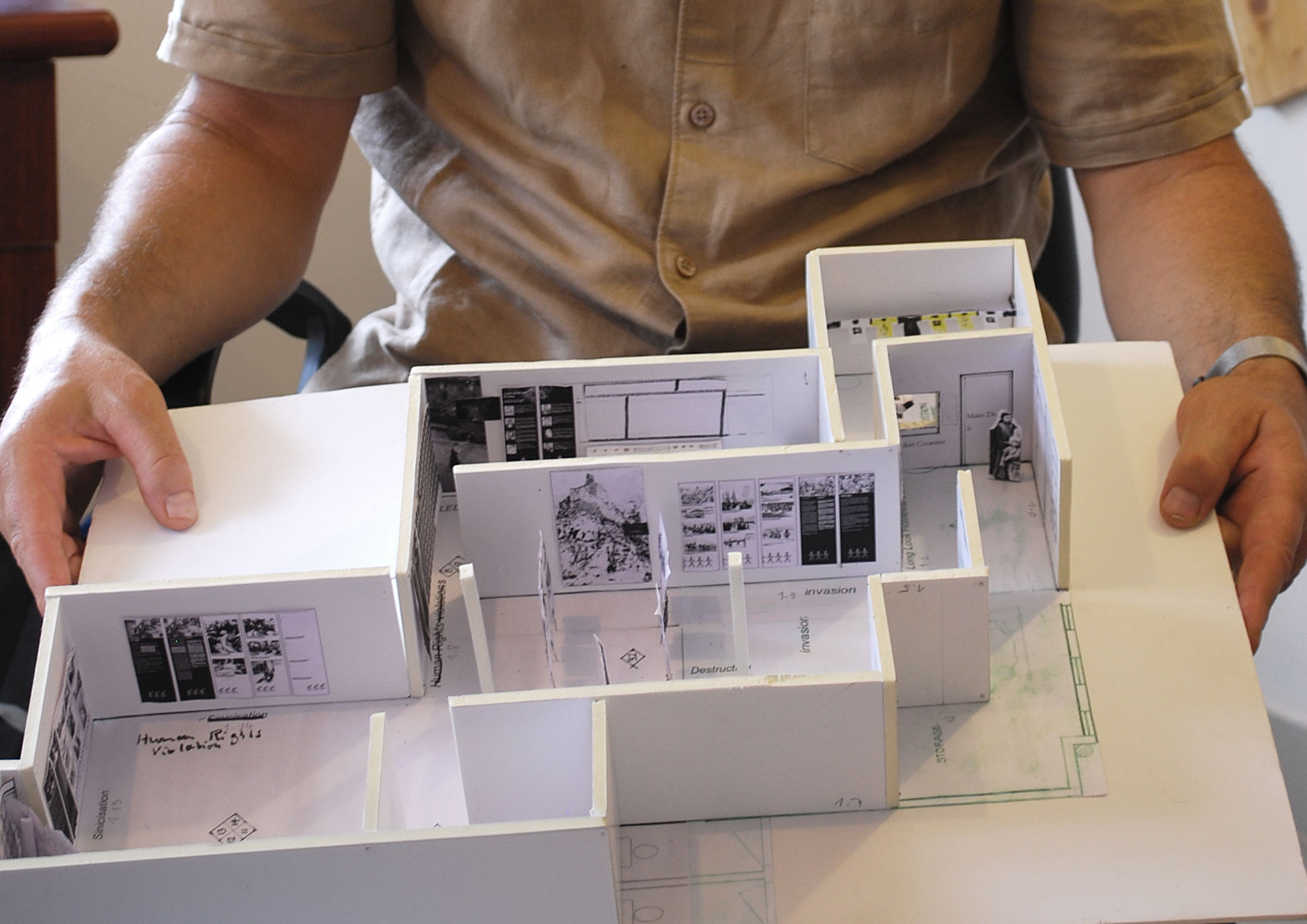 REDESIGN AFTER 15 YEARS
In 2014/15 I worked on an overall redesign. Together with my project partner Alexandra Grandjacques we modernized the overall design and added new themes.
Illustrations
Illustrations are used to structure the exhibition chapters and are used for merchandise items. The illustrated map of Tibet is the first one of its kind.